Please refer to the tips below for the most efficient way to download purchased historical data.

Download the File Type (M) Market data OR (E) Event data files ONLY- using the custom download data filter.
The Event (E) file is a single file containing all Market changes across the whole event interleaved in published time order.
The Market (M) files are individual files for each market contained with a single event.
Please note: Including both types of files in the download will DOUBLE the size of the download & provides no additional data!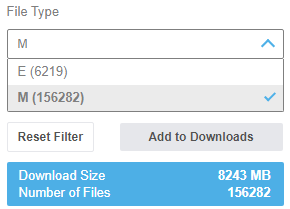 If you are still experiencing issues after trying the above please provide further details of the data set/s that you are attempting to download as this will help us to assist you further.